Have a Better Working Garbage Disposal
A clogged garbage disposal makes a household convenience become an incredible problem. The professionals at Roto Rooter Plumbing & Drain are on call 24/7. We provide a residential garbage disposal service. This includes installation, repair, and cleaning of clogged machines. Commercial garbage disposal services are also available. Give us a call at (423) 855-1212 for full services with your garbage disposal repair in Chattanooga, TN. We look forward to speaking with you.
Take Care of What Goes Down
Garbage disposal plumbing must be in good working order. This prevents kitchen drain clogs, backups, and odors. Though designed for food disposal, some foods may clog your garbage disposal. Items like grease and fat, bones, or foods with high fiber and stringy consistency (like celery), can cause problems. The system may be damaged by non-food items such as straws, sponges, or silverware. Take care to prevent these types of items from falling into your disposal system.
Contact your Roto Rooter Plumbing & Drain professional immediately if you suspect a clog in your garbage disposal. This could lead to clogs further down the drain lines. The result is severe drain clogs or even backups, which will need more extensive repairs. Roto Rooter Plumbing & Drain plumbers extend the life of your garbage disposal by maintaining and repairing your machine. They have experience with most sizes and brands of garbage disposals.
Common garbage disposal repairs include:
Humming – may be the result of a burned-up impeller or motor
Jams – may occur from too much food or items that are too hard to grind – this may prohibit the blades from spinning
Leaks – may be the result of worn-out seals – this allows odors to escape, wet work areas, and cause health concerns
Nothing happens – the disposal may have a poor electrical connection or need to be reset
Won't drain – the disposal may not be correctly chopping the disposed of food and waste – results in a clogged drainpipe
Call your Roto Rooter Plumbing & Drain professional today to schedule a garbage disposal repair in Chattanooga, TN. Or ask about our commercial garbage disposal services.
Garbage Disposal Installation and Replacement
If you need a new garbage disposal or want to replace your old one, call your Roto Rooter Plumbing & Drain professional. They will recommend the unit that will meet your needs and budget. Roto Rooter Plumbing & Drain plumbers will then install the plumbing and the unit. They ensure it is properly plumbed and connected to the power source. For garbage disposal installation service, call your local Roto Rooter Plumbing & Drain professional plumber.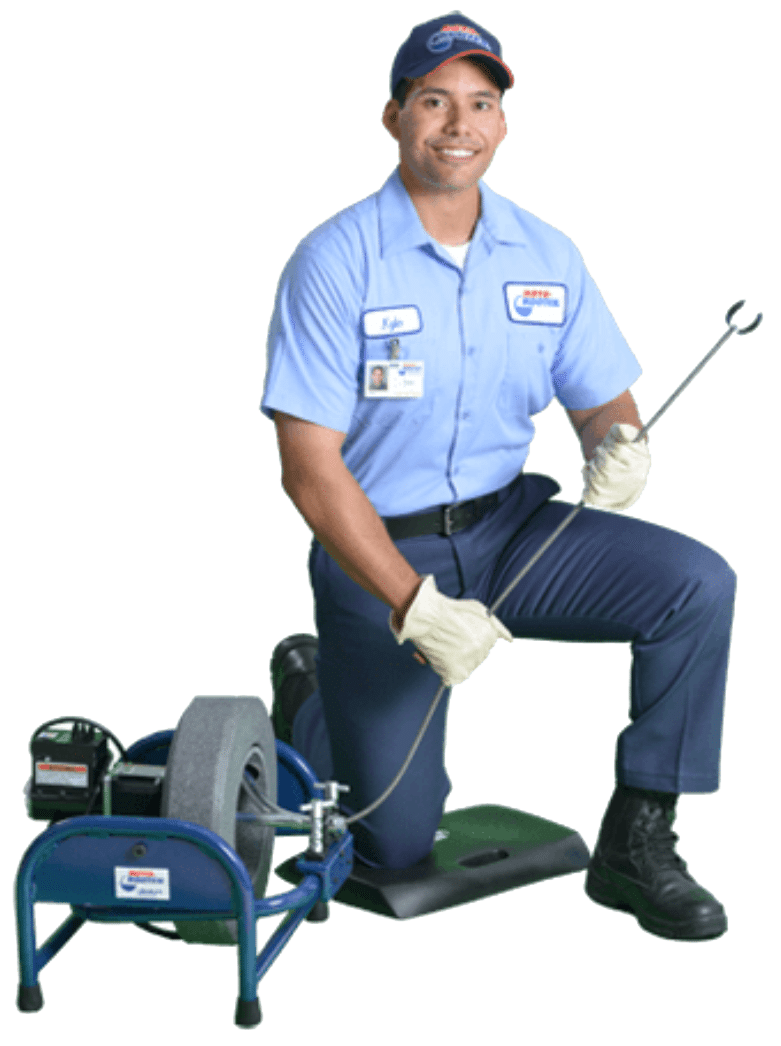 Restaurant and Commercial Garbage Disposal Services
The use of garbage disposals in commercial kitchens is vital for efficiency. Producing much larger amounts of waste food, a commercial garbage disposal is used to reduce clogged drains. Garbage disposals for the commercial kitchen come in many different sizes, styles, and horsepowers. There are also light-duty models available. These are in office kitchens, convenience stores, fast-food restaurants, or delicatessens. A medium-duty model is in midsize restaurants, schools, or hospitals. Kitchens that have high volumes of waste need a heavy-duty garbage disposal. These are in hotels, factories, and large restaurants and kitchens.
Get Reliable 24/7 Assistance
No matter the size of the unit, the large amounts of waste and non-food items can damage even commercial grade garbage disposals. Remember that non-food items such as dishcloths, straws, and even silverware will damage your garbage disposal. The clogs created in commercial kitchens often need professional service to remove. Call Roto Rooter Plumbing & Drain professionals to install, repair, or replace any type of commercial garbage disposal. Our plumbers are available 24 hours a day, 365 days a year for those restaurants, hospitals, schools, hotels, and other establishments that cannot be without their garbage disposal. Our professional plumbers will install your commercial garbage disposal, but we can also solve any problems or repairs on your current model. We provide a free written estimate. Our professionals are fast and stand behind our work with our no-hassle guarantee.
Besides our garbage disposal services such as garbage disposal repair in Chattanooga, TN, you can call Roto Rooter Plumbing & Drain at (423) 855-1212 to find out about other plumbing services available. You may also choose to book an appointment online. Be sure to check out our cleaning tips for your garbage disposal to keep it running it's very best.