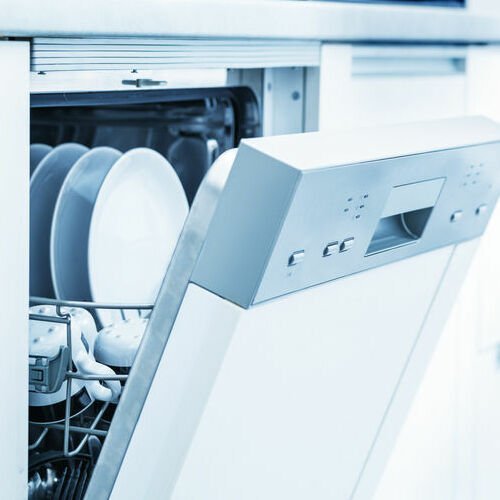 Get Your Dishwasher Functioning Again
Your dishwasher is an appliance that saves one time and is a great way to keep utensils and dishes clean. When there are problems with it, your hygiene and safety could be put at risk. In order to have your dishwasher functioning normally again give us a call at (423) 855-1212. Roto Rooter Plumbing & Drain is familiar with a number of problems that may be causing an off kilter dishwasher. Count on us for secure dishwasher repair in Chattanooga, TN today. We're here to make sure that all of your plumbing connections are secure and in well working conditions for your convenience. Schedule an appointment today.
Dishwasher Problems
You may consider the dishwasher to be one of the best inventions ever. But there may come a time when your dishwasher is not operating properly. This may be due to problems with the drain line connections for your water supply. This can lead to leaking, which can cause another series of problems. Watch for the following problems to occur:
Your dishes may not come clean if you have a kinked or clogged water supply line. This causes it to receive less water than needed to clean your dishes. Occasionally, the lines may clog with food or other debris.
Dirty water from your dishwasher will not properly drain and may become trapped inside the appliance if the sink's drain has a clog. In order to make sure that your dishwasher is in proper working conditions get the help that you need with our professionals. We're here to provide you with secure dishwasher repair in Chattanooga, TN.
Dishwasher Installation
Roto Rooter Plumbing & Drain offers dishwasher installation services. You may have tried to install a dishwasher drain hose yourself. But to guarantee that your dishwasher connects with a water supply and drain hoses, call Roto Rooter Plumbing & Drain. We'll be there right away to install your dishwasher. 
We're Here to Help
Roto Rooter Plumbing & Drain is ready to assist you with any of your plumbing needs. Simply give us a call and see what may need to be done by speaking with our knowledgeable team. We have the tools and materials to set you up with a system that will work optimally with your property. With our years of experience in the plumbing field, you can expect to have a plumbing system that will last for years to come after we're through. Call us today to get started on your dishwasher repair in Chattanooga, TN at (423) 855-1212. We look forward to providing you with the quality work that you deserve.