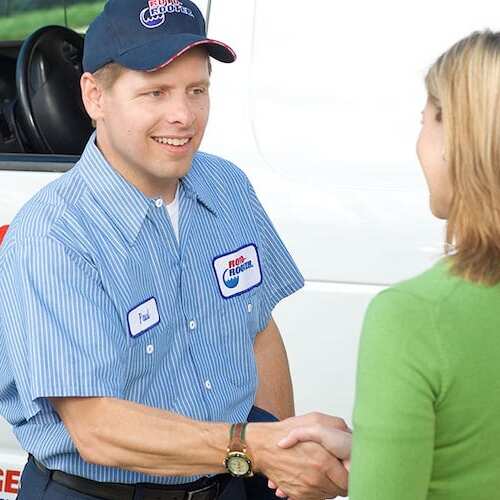 Quality Pipe Services
Your pipe materials may have become impacted, aged, or damaged by other means. In order to not have disruptions in plumbing use, it's important to get in contact with a professional plumbing company like Roto Rooter Plumbing & Drain for fast help. We're here to make sure that your pipes are getting treated so that they may work well for years to come after problem areas have been fixed. Get secure pipe repair in Chattanooga, TN when your pipes require a fix. Our team has the equipment and materials to ensure that your pipes are secure and durable. Call us at (423) 855-1212 today to get started. We're here to answer any of your questions so that you may be able to understand what needs to be done with your pipes. We look forward to helping you.
Get Your Pipes Secured
At Roto Rooter Plumbing & Drain we do more than clean drains. We also specialize in repairing pipes. We are experts in both repair and replacement of pipes. And whether at your home or your business, we're always prepared to clean, repair, or replace the problems with your piping:
Damaged piping, cracks, shifted, broken and damage from freezing.
Blocks: Restricted flow from objects accidentally introduced into the line, grease accumulation, restoring flow.
Corrosion: Pipes that have broken down over time and cracked or broken.
Bellied Sections: Repair of sections that have sunk from force of soil.
Joints: Leaking seals and connections that can allow water to leak in the areas around it.
Roots: Plants and trees can develop roots that interfere and damage piping.
For more than 75 years, Chattanooga has put their trust in Roto Rooter Plumbing & Drain. And while we have many testimonials, our work speaks for itself. As professionals, our teams quickly find and fix your problem. We are available 24/7. So, we're ready for you, whether you schedule your service online or call with an emergency on a holiday or in the middle of the night. Get reliable pipe repair in Chattanooga, TN by calling our team.
Call Our Team
Roto Rooter Plumbing & Drain is here to provide you with various plumbing services. With our pipe repair in Chattanooga, TN you'll have your plumbing lines running smoothly as before. You can expect quality work and secure pipe connections after we're through. Call us at (423) 855-1212 to schedule an appointment. We always put our customers first and strive to please.