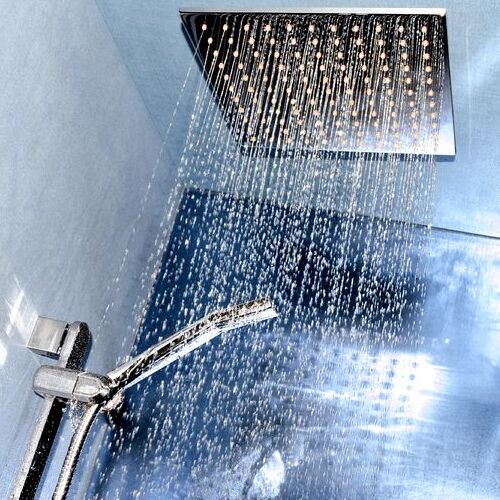 Various Shower Services
The professionals at Roto Rooter Plumbing & Drain are experts at shower repair in Chattanooga, TN and installation. Services include unclogging shower drains, shower line repair, shower leak repair, shower replacement or installation. Our plumbers are available 24 hours a day to handle your bathroom plumbing needs. We are also pleased to offer water conservation suggestions. And we help you upgrade to eco-friendly appliances and fixtures in your bathroom. Call us at (423) 855-1212 to learn more.
Types of Showers
Today's bathrooms provide many types of shower and tub options with various parts. These parts may need maintenance, repair, or replacement. They include showerheads in many sizes and shapes, creative faucet designs, spa-like water jets, steam systems, and water-saving options. The homeowner can and should complete routine maintenance. But, most of these options need professional care if problems arise.
The plumbers at Roto Rooter Plumbing & Drain are available to address all your bathroom plumbing needs. The modern bathrooms of today include a variety of options. Many will have water-saving options, innovative faucets, sophisticated showerheads, steam systems, and spa-like water jets.
If you are updating or remodeling your bathroom, we want to help you achieve the results you are looking for. Roto Rooter Plumbing & Drain offers a wide variety of bathroom plumbing services including:
Bathtub and shower repair and installation
Water pressure fixes
Showerhead repair and replacement
Leaky pipes and fixtures
Shower and tub retrofitting
Water pipe relocation
Low-flow showerheads and faucets
Walk-in bathtub connections
High-tech options for showers and bathtubs
TIP: Cleaning Your Showerhead
Do you have ugly white stains on your shower head? This is a mineral buildup from the water. Remove them by following this quick method from Roto Rooter Plumbing & Drain.
– Pour white vinegar in a sandwich bag until half full.
– Use a rubber band or twist tie to secure the sandwich bag over the shower head. Be sure the shower head is completely submerged in the vinegar and leave it overnight.
– The following morning remove the bag. Then clean the shower head with a soft brush to remove the loose mineral deposits.
Your shower head will look like new and function even better.
TIP: Water Saving Low-Flow Showerheads
Are you concerned about the amount of water used in your home? A low-flow showerhead installation might be the remedy to your problem. The second most expensive utility cost in your home is likely your water. And the shower is the second-largest user of water (after the washing machine). You can save up to $200 a year with a low-flow showerhead installation. Not only that, but it will have a positive effect on the environment.
The professional plumbers at Roto Rooter Plumbing & Drain provide not only shower repair and installation services. But they can help you determine if a water-saving or low-flow showerhead is the right choice for your home.
Visit Roto Rooter Plumbing & Drain's FAQ section for more tips and tricks. Look for ideas on water efficiency, keeping your shower drains clear, showerheads clean, and other helpful ideas. We're here to help with your shower repair in Chattanooga, TN.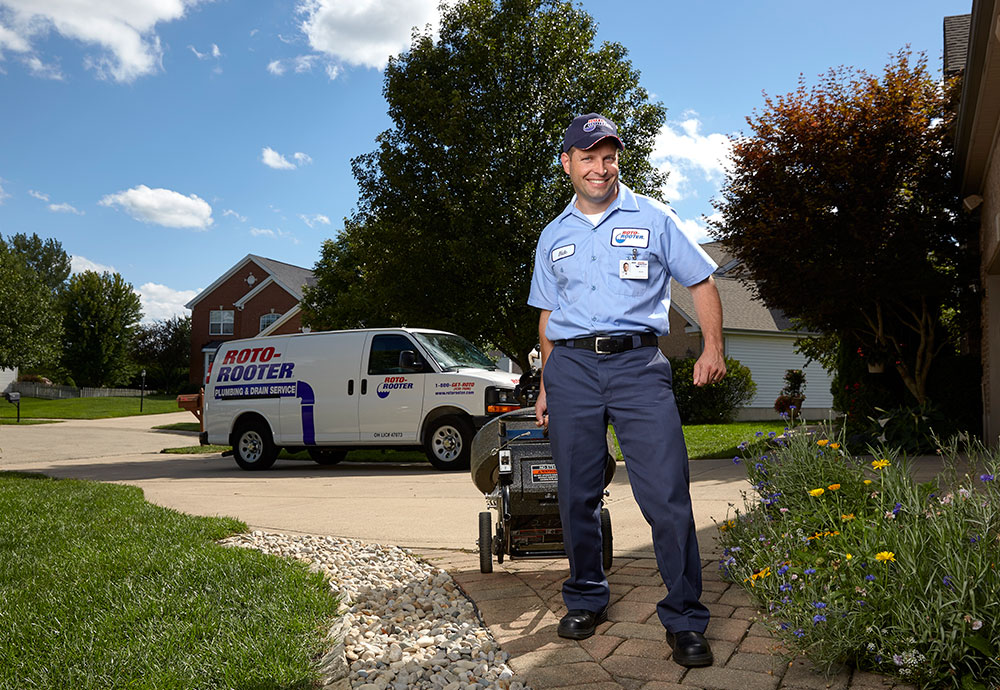 Outdoor Shower
While the bathroom is a great place to install a shower, it's not the only place. Homeowners near lakes, beaches, or rivers are often installing outdoor showers. So are those with pools and hot tubs. But there are many other reasons however, to install an outdoor shower. They are very convenient for homes with dogs or young children – a quick splash in the shower outdoors saves hours of cleaning dirt and mud tracked indoors. Gardeners also enjoy a quick shower outdoors after many hours spent in the dirt and sun. If your home features a gym or outside workout area, the outdoor shower is a great asset.
We are experts at identifying the perfect location to install your outdoor shower. And, we make professional recommendations on low-flow or water-saving showerheads, and repair leaks or unclog drains in your outdoor shower.
Roto Rooter Plumbing & Drain is ready to help with your shower repair in Chattanooga, TN. Call us at (423) 855-1212 today.